thevibes.com
12 November 2022
Lenggong – journeying through a Malaysia of yesteryear
Author Shireen Zainudin shares her experiences travelling through the picturesque Lenggong valley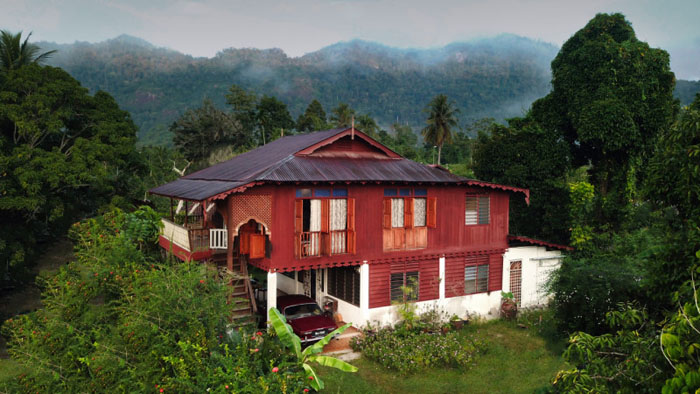 Rumah Tiang 16, a homestay offering a fully immersive kampung experience, set against the backdrop of this beautiful valley in northwest Perak. – Pic courtesy of Shireen Zainudin
In a bucolic valley in the northwest of Perak nestled between the limestone hills and the tangled jungles of the Bintang and Titiwangsa ranges, lies present-day Lenggong.
A meteorite shapes a story before history, and mountains and magma bear witness to 1.83 million years of evolution. A conspiracy of geology and a stable and fertile environment give rise to one of the longest prehistoric culture sequences in a single locality in the world.
The relative abundance of unearthed evidence almost casually strewn over four significant archaeological sites spanning all the periods of hominid history is unrivalled in this region. It is the oldest outside Africa. I'm blown away. Isn't everyone else? ...
Click here for the full story. 
---
News Straits Times Asia
Ram Anand, Malaysia Correspondent
Published 3 July 2022, 5:00 AM SGT
Skeleton, fireflies and prawn noodles – discovering Perak as an archaeological tourist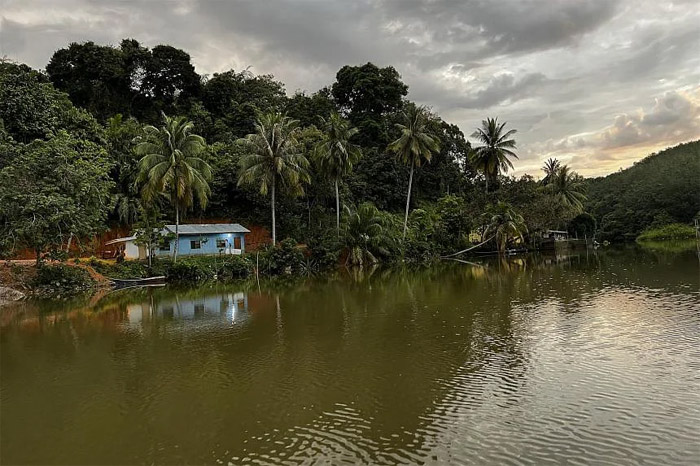 Lenggong is home to the Lenggong Valley, a Unesco world heritage site for archaeology. ST PHOTO: RAM ANAND
Lenggong, Perak – Malaysia has begun efforts to promote archaeological tourism in its lesser known towns, where visitors are introduced to conservation or historical sites while sampling local culture...
Click here for the full story. 
---
The Sunday Times
Ram Anand  |  3 July 2022
Lost World of Malaysia
Little-known UNESCO site in Perak hopes its archaeological pass will spark tourism boom. Click on the thumbnail below for the PDF file.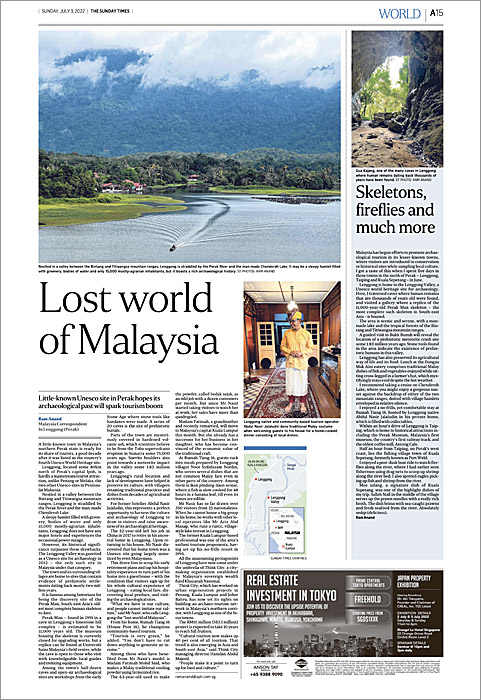 ---
Tourism Perak
30 June 2022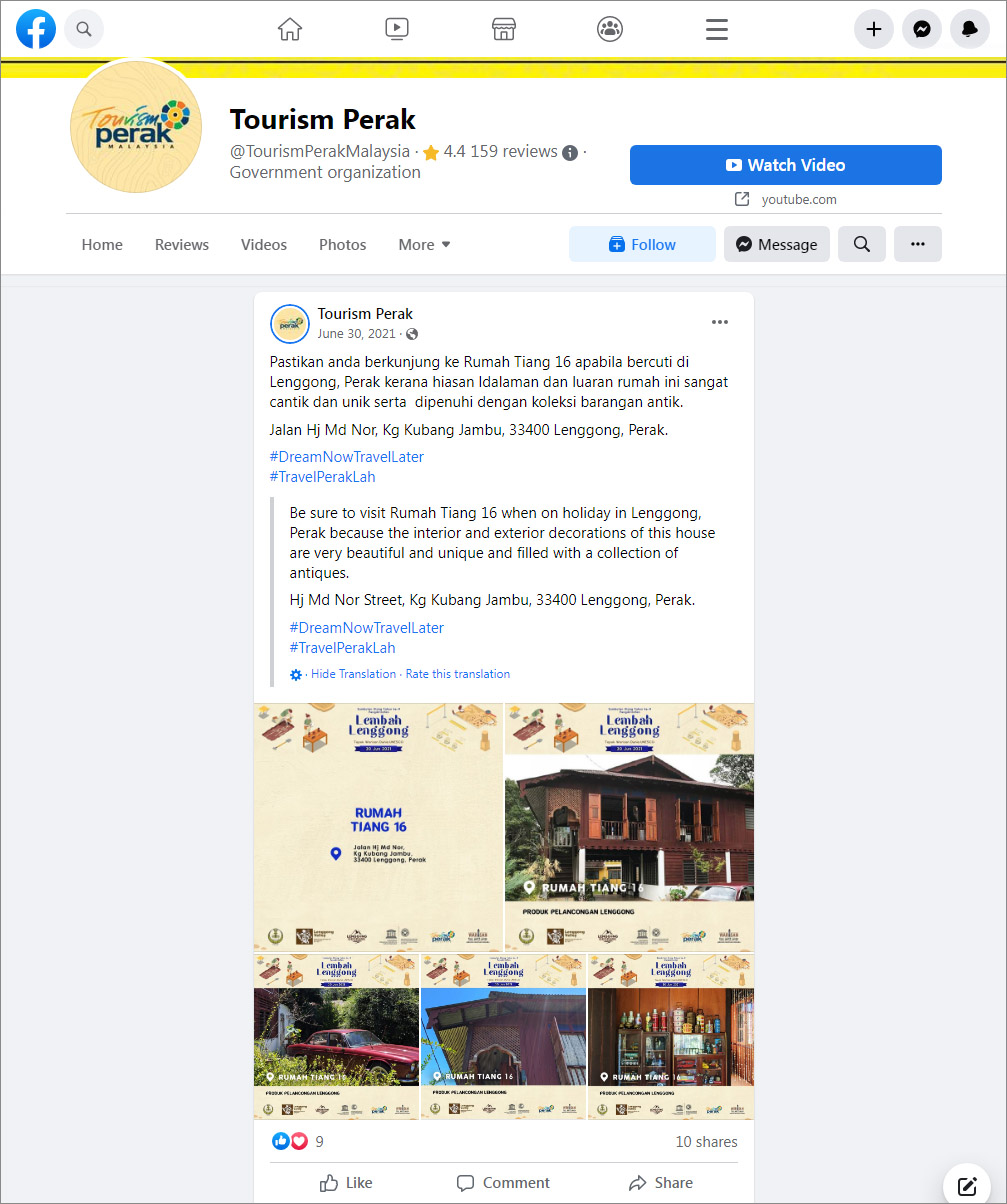 ---
Options, The Edge Communications Sdn. Bhd.
By Tan Gim Ean  |  9 May 2022
Former hotelier Nasir Jalaludin rallies Lenggong's community to promote the UNESCO World Heritage Site
Discover the best of the Perak town through tours and experiences curated by Rumah Tiang 16's homestay.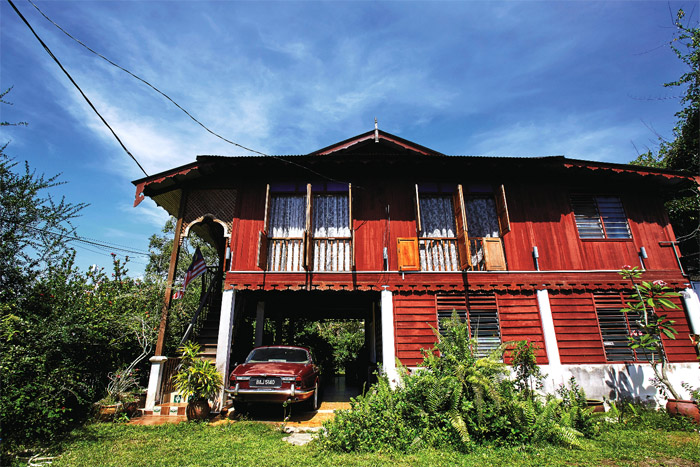 Rumah Tiang 16, constructed from chengal and meranti wood, started welcoming guests in May 2019 with day tours or stay experiences (All photos: Soophye)
Nasir Jalaludin, aka Nash, has stumbled upon something good and he wants to share it with everyone. The surprise is that the "gem" is in his backyard, and he had spent 30 years working around the world before coming home and finding it....
Click here for the full story. 


---
TamuAsia
Atika Sulaiman | 13 August 2021  
Heritage Stay Makes a Productive Effort by Going Digital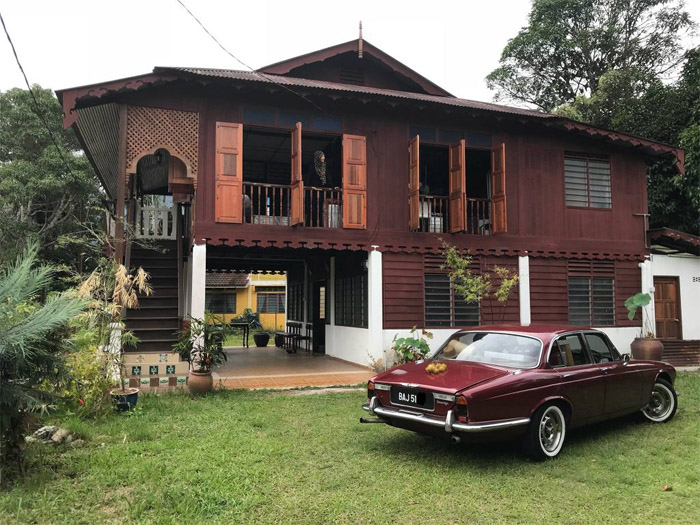 'Heritage stays' are getting common in the rural areas of Malaysia as an experiential accommodation for travellers seeking a more wholesome experience. Often comprising of a traditional-style wooden house with its distinct architecture, it also offers packages for guests to take advantage of to be fully immersed in the kampung lifestyle as well as the local history and natural beauty of the area...
Click here for the full story. 
Video: "Let's Talk About Lenggong" segment with Nash Jalaludin.


---
Berita Harian
Mohd Rashidi Yusuf  |  28 Februari 2021
Language in Bahasa Malaysia
Rumah Tiang 16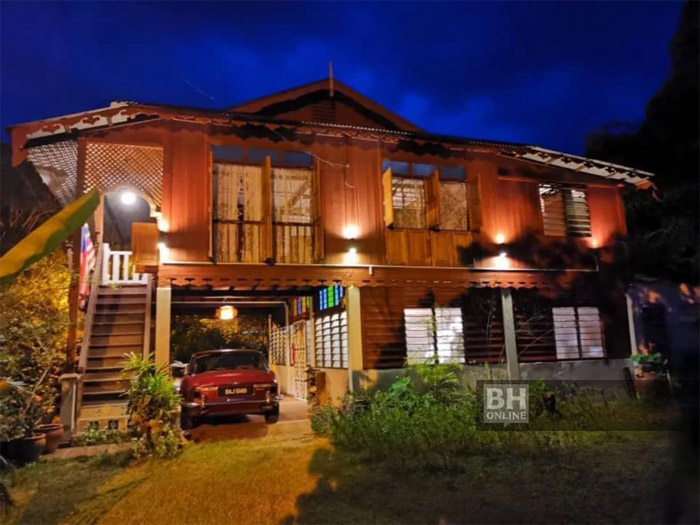 Keindahan reka bentuk binaan serlah keunikan bercirikan rumah Melayu Tradisional. – Foto Ihsan RT16
SEBANYAK 16 tiang untuk menyokong keseluruhan struktur dan seni bina tradisional Rumah Bumbung Panjang Perabung Lima berusia hampir setengah abad ini serba unik.
Teratak diberi nama Rumah Tiang 16 (RT 16) terletak di Kampung Kubang Jambu Lenggong, Perak dibina pada 1974...
Click here for the full story. 


---
senyumpress.com
5 January 2021
Language in Japanese
Welcome to the unknown world heritage Lenggong Valley! A Kampong Homestay that treats you like family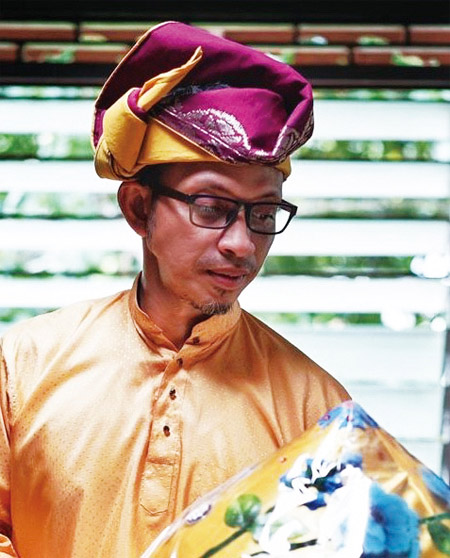 Abdul Nasir Jalaludin (Nash) was born in 1970 in Lenggong in Perak. He is the third of six siblings. In 1981, he moved to Ipoh as his father desired better educational opportunities for his children. After graduating from high school, he entered the hotel management industry and studied abroad in 1991 under a scholarship programme from the Ministry of Education...
Click here for the full story in Japanese. 
---
Penang Insider 
By Marco Ferrarese  |  3 January 2021
The Complete Guide to visiting the Lenggong Valley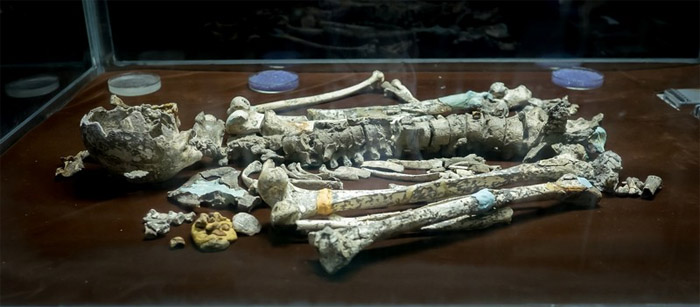 The remains of the Perak Man housed under glass at the museum in Kota Tampan, 10km away from Lenggong town (image credit: Kit Yeng Chan)
Did you know that Malaysia's fourth Unesco Heritage Site is only two hours drive away from Penang? With our definitive Lenggong Valley Travel Guide, you will discover one of Perak's most interesting, yet lesser-known places, and find all the information you need to hit the ground running...
Click here for the full story. 
---
Ipoh Echo Community Newspaper  
By Jia Huey  |  11 December 2020
Channel Tiang 16: Showcasing Lenggong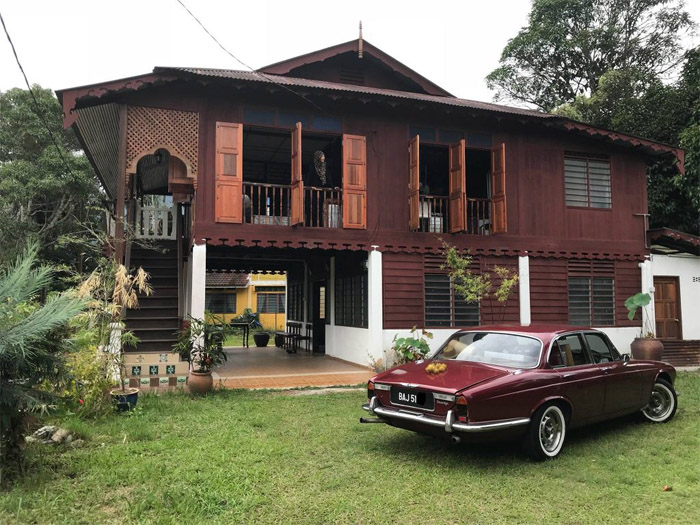 Ipoh often ends up as the main tourist destination in Perak, even more so since being recommended by Lonely Planet as the sixth best place to visit in Asia back in 2016. 
However, Perak has many more underrated gems waiting to be explored in their own glory. One such place is Lenggong, located in the Hulu Perak district 100km north of Ipoh. It is famously home to the UNESCO Heritage Site, Lenggong Valley, a site where the oldest known human activity within Peninsular Malaysia has been recorded. It's where the archaeological remains of the Perak Man were discovered! ...
Click here for the full story. 
---
Zafigo
By Eliza Thomas  |  11 November 2020 
Lenggong: Rumah Tiang 16 And The Little Town That Could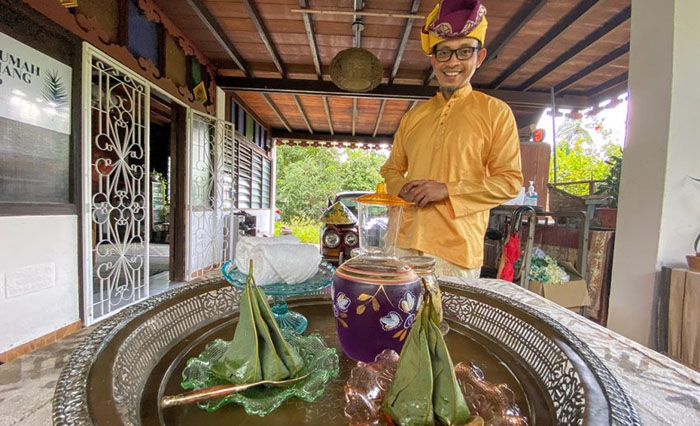 "Where's Lenggong?" I wondered as I perused an email inviting Zafigo to experience a stay at Rumah Tiang 16 in Lenggong, Perak. A quick Google search told me that Lenggong is a small town in the state of Perak, 90 minutes north of Ipoh, and a mere 126 kilometres from the Malaysia-Thailand border. Situated in the Lenggong Valley, Lenggong is one of Peninsular Malaysia's most important archaeological sites, making it a UNESCO World Heritage site. Immediately, my interest was piqued...
Click here for the full story. 
---
senyumpress.com
6 November 2020
Language in Japanese
Surrounded by beautiful nature, located in the Lengong Valley, Perak
How about experiencing rural life in an old Malay-style house?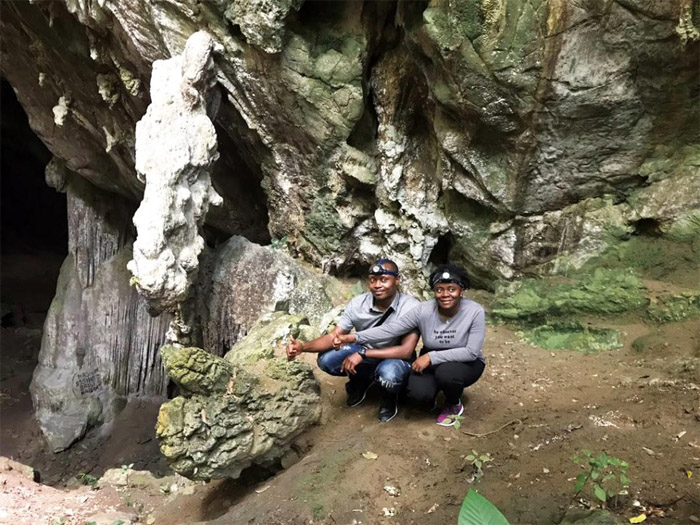 Click here for the full story. 
---
HHWT (Have Halal Will Travel)  
By Cheng Sim  |  15 October 2020 
Rumah Tiang 16: This Heritage Boutique Stay Will Bring You Closer To The UNESCO Wonders Of Perak
From the million-year-old rainforest to limestone hills, there are many heritage gems in Perak that are waiting to be discovered. A charming state in Malaysia, wander around the heritage sites and local kampungs to find stories that are not often written in our history books. If you're looking for a short getaway that celebrates the heritage side of Perak, we have found a place for you! ...
Click here for the full story. 
---
Travel + Leasure
By Marco Ferrarese  |  Photographed by Kit Yeng Chan  |  29 September 2020
This boutique homestay is hidden inside Malaysia's secret UNESCO World Heritage Site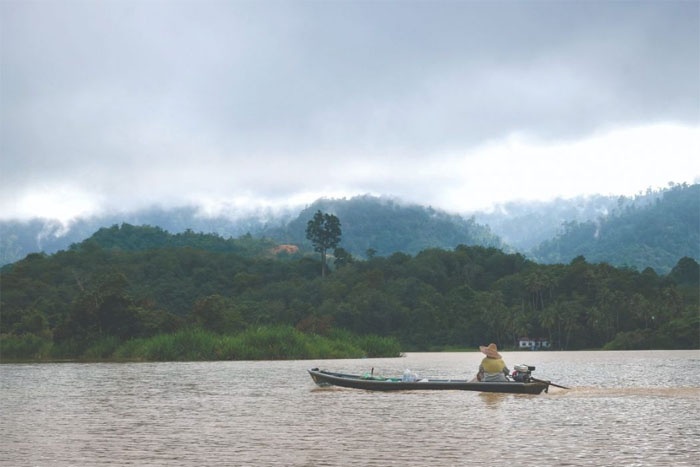 In offbeat Perak, a new boutique homestay is throwing the spotlight onto Malaysia's least-known UNESCO World Heritage Site.
I WANT TO SHARE MY PASSION for my hometown, its pristine nature and Malay culture," says Abdul Nasir Jalaluddin—or Nash, as friends fondly call him—as we cruise down Lenggong's only street in his 1973 Jaguar XJ6.
This vintage ride is just one of the highlights of the three-day Heritage Stay that Nash, a former Banyan Tree Hotels & Resorts employee, bases out of his childhood home, Rumah Tiang 16 (doubles from RM1,300, all-inclusive). Supported by 16 wooden pillars, this beautiful Malay stilt house is Lenggong's only heritage boutique homestay—a real first in out-of-the-way northern Perak....
Click here for the full story
. 
---
Silver Kris – SilkAir in flight magazine (page 11)  
February 2020
Lenggong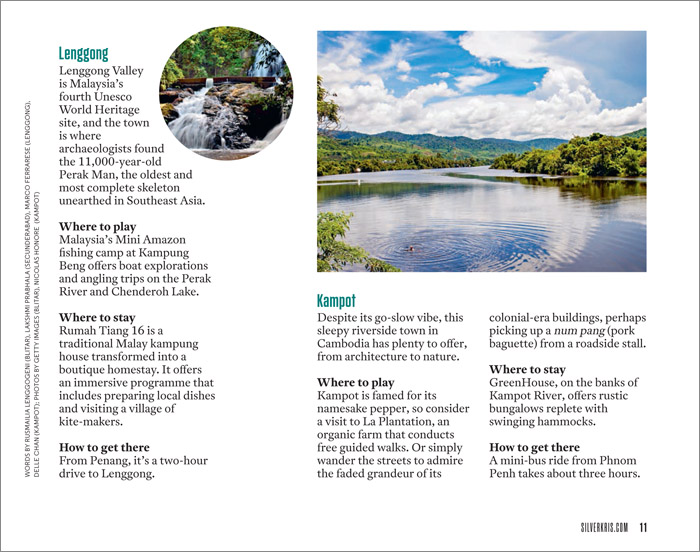 Click here for a PDF file of the magazine. 
---
New Straits Time 
By Zalina Mohd Som  |  25 January 2020
Hotels losing out to home-sharing
KUALA LUMPUR: DESPITE an increase in tourist arrivals last year, hotels around the country saw a drop in occupancy due to stiff competition from home-sharing accommodations.
The local hotel industry recorded a drop of 4.71 per cent (60.8 per cent) in occupancy last year, compared with 65.51 per cent in 2018, according to a study by the Malaysia Association of Hotels (MAH)....
Click here for the full story. 
---
Ipoh Echo Community Newspaper  
By Rosli Mansor  |  1 October 2019
Homestay With Heritage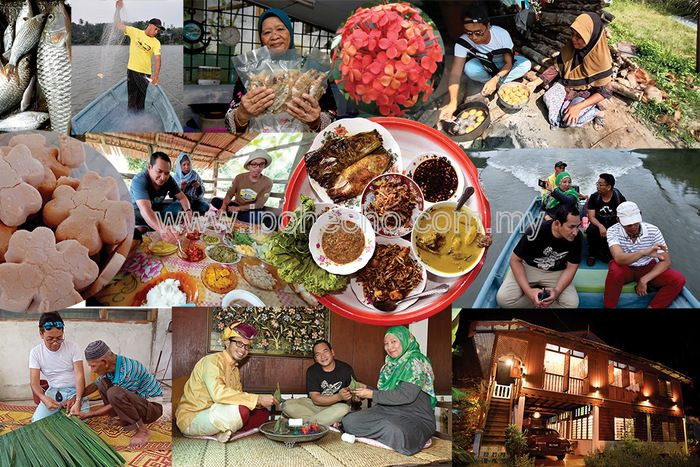 Upon arrival at Rumah Tiang 16 Homestay, guests will be greeted by its host dressed in traditional Malay costume who would recite a pantun (Malay poem). They will then be served with drinks and tapai (fermented glutinous rice). This cordial welcoming ceremony is accorded to all guests...
Click here for the full story.